As Internet And Digital Commerce is proliferating business scene continues to evolve, Which have resulted in Increase in a Huge Competition to Everyone. Young people are steadily filling up the front lines by starting their own endeavors, which includes everything from boutiques and breweries to tech start-ups and large Agencies.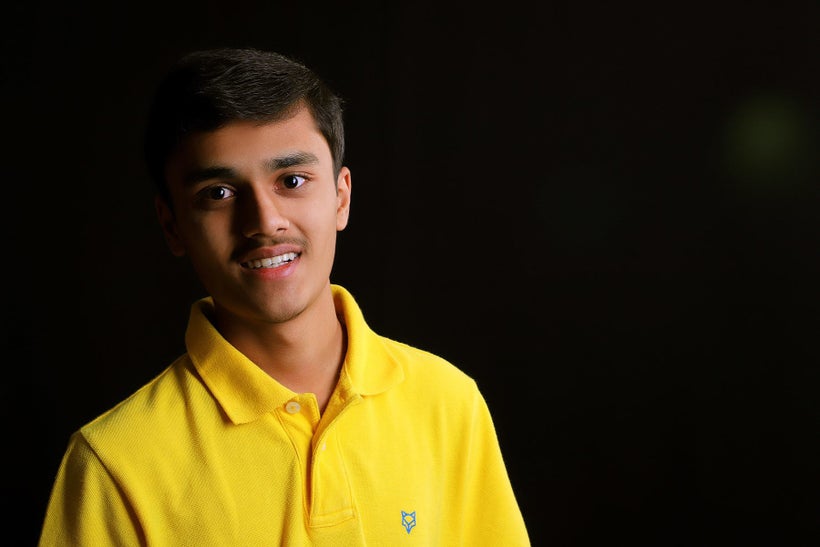 17 year old Harsh saw this as a Growth Opportunity and decided to get in on the action at an early age. At 15, he started his journey with a tech Blog as he was passionate about computers, smartphone, and technology. Within just 8 Month he Learnt Digital marketing and search optimization grew that Blog to 300,000 Active readers Every month. Through Social Media and search engines
And then his growth continued at the age of 16 he was the Owner of his small media company named Bunk Press which is a group of 4 High Authority Content specific Niche blogs and now the network of blogs combined has 8 million social media followers and 10 million Active readers every month. This motivated his entrepreneurial spirit that was needed to start his first legitimate company, a social media and Digital marketing agency called PND which served over 50+ medium-sized businesses in India and United States.
This entrepreneur, speaker author, and youth marketing strategist are working on another venture. He is the founder and CEO of a Growth Hacking Platform called Marketer Press that supports marketing Divisions of Brands like 7-Eleven, Redbull, Swanton, Patanjali, Make my trip, etc.
Inspired by the young entrepreneur and Marketer, we had an interview with him About what he is working on and What are his future goals.
Q: What inspired you to start This platform for Brands and Business?
A: It all Started with a Basketball game My friends and I were outside shooting hoops for a couple of hours and when we took a break and grabbed some drinks. I noticed how rapidly my friends were scrolling through Instagram and Facebook feed. This made me realize that traditional form of advertising can now no more influence our decisions. We are in an era where we snap our friends, facetime our mom and order a pizza online all at the same time.
Brands need something more attention-grabbing and worth the value to grab people's attention, and so I started my research and found that growth hacking is a unique and influential way to catch people's attention and influence purchase decision. So I started Marketer.Press
A: Growth hackers are a hybrid of Marketer and coder, one who looks at the traditional question of "How do I get customers for my product?" and answers it with A/B tests, landing pages, viral factor, email deliverability, and Open Graph. . .
Growth Hacking is Building a self-perpetuating marketing machine that reaches millions by itself and makes them pay for your product. Growth hacking is the Soul of Marketing every marketing campaigns of Big Brands Like Facebook, Uber, JIO, Dropbox, Zynga, Amazon, etc. and growth hacking is what made this Brands from nowhere to billion-dollar companies is just no time.
Marketer Press is a growth hacking platform that helps brands and business to create landing pages, email campaigns, referral programs, affiliate programs, loyalty campaigns, native commerce, influencer marketing with analytics, sweepstakes giveaways, leaderboard marketing, content planning and posting. In short, marketer helps business to make a complete sales funnels from grabbing their potential customers attention to converting them to paid loyal customers.
Q: How many brands do you have and what are your goals and plans?
A: Currently we are Serving 40 large enterprise brands with a marketing budget of over $300K Per month. But our primary goal is to help small business grow by using the tactics that only a well-funded Company could implement, so we are opening our platform for Small and medium-sized enterprises later this year in September so a business of any Size can join us to grow their revenue with customer acquisition and Retention
Q: As a teenage entrepreneur, how did people react to you?
A: Like almost every entrepreneur experiences, I had plenty of people say that I couldn't do it, it or it wouldn't work. Many people thought that I was arrogant for starting a business.
Q: Who is your Favourite that you are following.
A: I study and follow many CEOs, but I am currently following Dharmesh Shah who is the CTO of HubSpot, Neil Patel the co-founder of Crazy Egg, and Hello Bar and Hiten Shah co-founder of KISSmetrics
Q: What advice would you give an aspiring entrepreneur?
A: Work hard and make mistakes. Being comfortable is dangerous because if you want to be successful, you would need to lean into the discomfort. And the last thing I would say that you should remember is that the journey is difficult, but it is critical that you remain nimble and adjust to challenges.